Ticketing – Ticket Sales System
Full Platform
Leverage your ticketing with this Ticket system that offers multiple integrated sales channels for high flows.
Get more information
Complete Ticket Sales System
Leverage your sales with the most modern innovations to optimize your management and audience experience. We offer a powerful omni-channel platform with everything you need for ticket sales!
✓ Sell Tickets with Multiple Integrated Sales Channels: Responsive E-Commerce Portal | Virtual ElevenTickets | Self-Service Kiosks | POS at ticket offices and external points.
✓ Convenience for sales and payments.
✓ Management of tickets and stocks.
✓ Automate financial processes with detailed cash flow control.
✓ Innovation and agility with Virtual ElevenTickets.
✓ Map of seats and sectors.
✓ Customized tickets with a variety of innovative access media: E-ticket, Dynamic QR Code, and more.
✓ E-Wallet solutions.
✓ Payments split.
✓ Discount coupons and promotional campaigns.
✓ Customer Service Module.
Specifications
Omni-Channel Sales
Leverage your sales with multiple integrated sales channels:
E-Commerce: Your exclusive portal with a quick and intuitive interface! Sell ​​tickets with few clicks, 24 hours a day, anywhere, with responsive E-Commerce for various platforms (Smartphone, Tablet and Computer). We add the sales channel within your own existing website, so you sell without redirects.
Self-Service Terminals: Can be made available in places with high flow of people, for services and payments. Super fast transactions keep your queues moving.
POS terminals.
The portal and equipment can be customized according to your identity, applying your colors and your logo.
Direct access, no bureaucracy
With our validation system, access is easy and practical. With a smartphone or tablet, for example, users can present the QR Code received by the online purchase to validate their access.
Ticketing and Stock Management
Automatic issue and control of different types of tickets and lots
Flexibility in controlling prices
Seat map with seat availability updated in real time
Real-time occupancy management prevents overbooking or overselling
Sales of combos with products, services and optionals
Season Tickets Packages
VIP & Courtesy Tickets
Custom media for access
Access media is customizable with your visual identity:
Wallet on Tablets and Smartphones (e-ticket)
Tickets printed at home
RFID smartcards
Thermal Paper
Bracelets
Lots of pre-printed tickets
Virtual ElevenTickets
Agile and efficient purchasing process for large volumes of audiences, with reduced queues and waiting times. Choose a high flow location and present your product / ticket options available through QR Code. By pointing the Smartphone's camera at the QRCode, the user will be automatically directed to the purchase Web Portal, quickly and safely. At the end of the process, tickets or vouchers are available on the smartphone screen.
White Label App, E-Wallet and Digital Wallet Solutions
Use innovation in payment methods along with an omnichannel strategy to elevate the customer experience. The digital wallet (also called e-wallet) allows to include tickets and products purchased through the ElevenTickets platform and validate through a dynamic QR Code.
Easy to use and we're here to help.
Our goal is to design innovative solutions to optimize your operations and increase your performance. With our solution, you will have a professional team that works with you, at every step. We offer training, consulting and we are on hand to assist with more complex queries as needed.
What solution can we create for you? We tailor the solution to your needs!
Our modular solutions can be customized according to your project. Through our experienced consulting, we add quality and dedicate ourselves to maximize the results of each client. With creative ideas, reliable technologies, and business models that fit your needs, we are your partners to develop a project especially for you. Contact us.
Success Cases:
"The speed, ease of payment and efficiency guaranteed a great sale service for the event. In addition, the kiosks for purchase at different points of the city certainly been a major sales advantage." Mr. Enzo Arns – Event Director at the Gramado Film Festival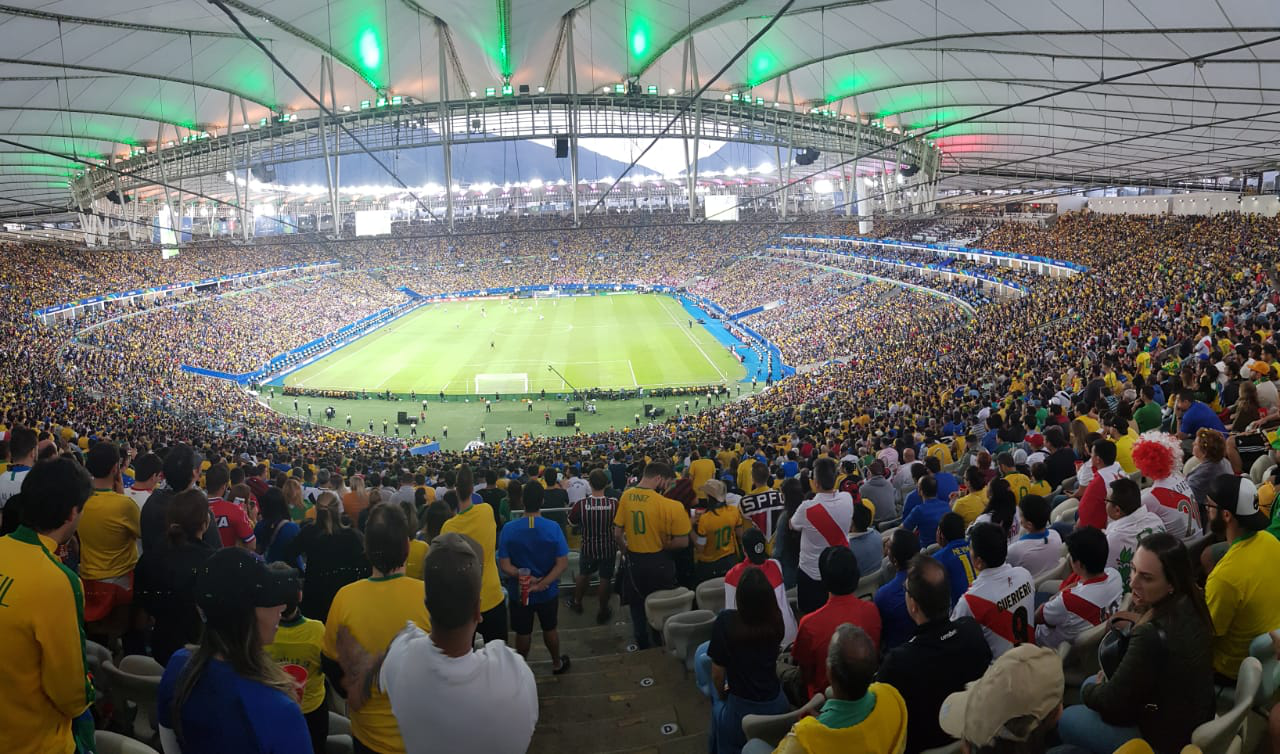 "With the Imply® System, we have the possibility of using different readers: RFID, 1d Barcode, 2d Barcode, and biometrics. In regards to ticket reading, it also offers an advantage that facilitates control of incorrect gate, game, and the like. The messages displayed were tailored to our System, so that the Imply's Solution offers more information on the readers. This is a difference that made me very satisfied, now, with the first contact with the system. Another major factor, which had a great weight on my decision, was the synergy with the other arenas that are already equipped with the Imply® System." Mr. Flavio Simoes, responsible for IT systems at Arena Maracana
"I emphasize the availability, the willingness to work together and create solutions. This is important and offers us more comfort. Imply® is a very open partner to understand the difficulties of everyday life, and gives us the support we need, bringing innovation, new experiences and creating new solutions. I am very pleased, and I hope to continue working together in the future." Mr. Mauro Araújo, President of the Grêmio Arena
"The main factor to highlight about Imply® is always being ready for any challenge. We have been working with Imply® since 2012 at the Fonte Nova Arena, the Dunas Arena and the Grêmio Arena. For all the demands and changes that arise, we always have Imply® as a partner, regardless of the scenario." Mr. Paulo Rossi, Director of Operations of the Grêmio Arena
"Imply® is a partner we can always count on. Imply® is a large company that always meets our technical requirements and works with us in a transparent way." Mr. Jair Holler, IT Manager of the Grêmio Arena
"The Ticketing System integrated with Access Control brings reliability to the control as a whole. We have several online reports for the development of indicators, with ease of use and accessed also by smartphone. The system is integrated with our ERP, and the entire solution is integrated – member management, ticketing and access control – on the same platform. Ticketing is integrated between Brio and Sport Club Internacional, allowing more convenience to the fans and ease in closing the total of accesses in the Stadium.I also highlight the technical support on game days." Mr. Paulo Pinheiro, CEO of Holding Beira-Rio S/A
"The result was much higher than expected, our access control had a significant improvement, with more agility in the validation of the tickets and the support of the team was highly praised by people attending the Oktoberfest de Blumenau. For the first time in the history of the event, the number of tickets sold on the internet was higher than what was sold at the box office: 54% of the tickets were sold over the internet. The cashless system significantly increased sales in the event. We had a 30% increase in food revenue. The Self-Service Terminals used to charge the cards have an unprecedented degree of professionalism. Therefore, the result is excellent and we have already extended our partnership with IMPLY® – Eleven Tickets for other events. What surprised us most was the service excellence. We can say that the company offers a leading operation for events." Mr. Guilherme Guenther, Administrative and Financial Director of the Oktoberfest of Blumenau
"Esporte Clube Juventude has always had, among its priorities, special attention to its fans. It is through this philosophy that we are seeking to optimize service, access, ticket sales and all the details related to customer service. We are taking a big step towards excellence with the implementation of a new methodology for customer service. We want the member to have more convenience, comfort and security to check its benefits, access the stadium with more peace and enjoy the range of advantages that the club offers. There are numerous references to quality and safety offered by Imply®. We researched a lot about it, tried to know personally the whole process of the company and came to understand why the brand is a reference in the market. It is based on the numerous benefits offered by Imply® that we have created the belief that we are evolving considerably in the area of ​​fan service. I highlight the concern of the company to offer a product that fits the reality and needs of our club. At all times, since the first talks, there was a lot of interest from Imply® to understand the scenario where the our club is inserted, the culture, the profile of our members and countless other details, which showed that every detail is well planned. That made us extremely pleased." Mr. Walter Dal Zotto Jr, President of Esporte Clube Juventude
"A breakthrough in terms of security." Mr. Juan Pedro Damiani, former President of Peñarol
Photos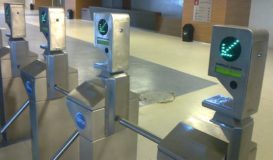 Contact
Get More Information