Facial Recognition Validator
Access control with facial recognition technology.
Get more information


Facial recognition with 3 in 1 technology for safety and prevention
When the Facial Recognition Validator is installed at the entrances, it allows to identify people. Also, it analyses the body temperature and checks if the user is wearing a mask.
Access control by facial recognition: Through face recognition technology, when the user is recognized, the door or turnstile is opened automatically. This way, avoids the need for touching.
Measurement of body temperature: Measures the user's body temperature, quickly and contactless. The equipment generates an alert in the system when identifying a feverish person.
Detection of the use of the individual protection mask: The equipment also detects the use of a mask. It allows access only to users who are using the protection.
These security measures are essential to provide more security to all people.
✓ Users go through a fast verification, before access is released. In this way, technology helps to promote control, impact reduction and prevention of the spread of COVID-19 and other diseases.
✓ It doesn't require operators, generating a reduction in operating costs.
✓ Fast screening and access validation for large volumes of people.
✓ Facial recognition technology that reduces identity fraud.
✓ Automated, fast, safe, economical and accurate process for access control. As soon as the user is recognized, the access is automatically granted.
✓ Promotes safe and controlled environments.
Specifications
Why does your environment need the Facial Validator?
Ensure that only people with authorized access, using the mask and without fever, enter in the environment;
In order not to expose your employees and customers to risks;
Quickly measures temperatures without contact, generating even more security;
Ensure that only authorized people access the environments;
Advantages
Fast learning algorithm
Main Features
Technology and Security
Integration with Access System: The Terminal is integrated with the Eleven Access System, which facilitates the management of access authorizations in a centralized way;
Artificial intelligence can be configured to deny access to unregistered users, users without a mask and / or with high temperature, as defined by the managers;
Alarms: sends notifications to managers when it detects someone with high body temperature;
Reports of accesses and body temperatures;
Audible and visual warnings;
Operates in low light environments;
Registration of users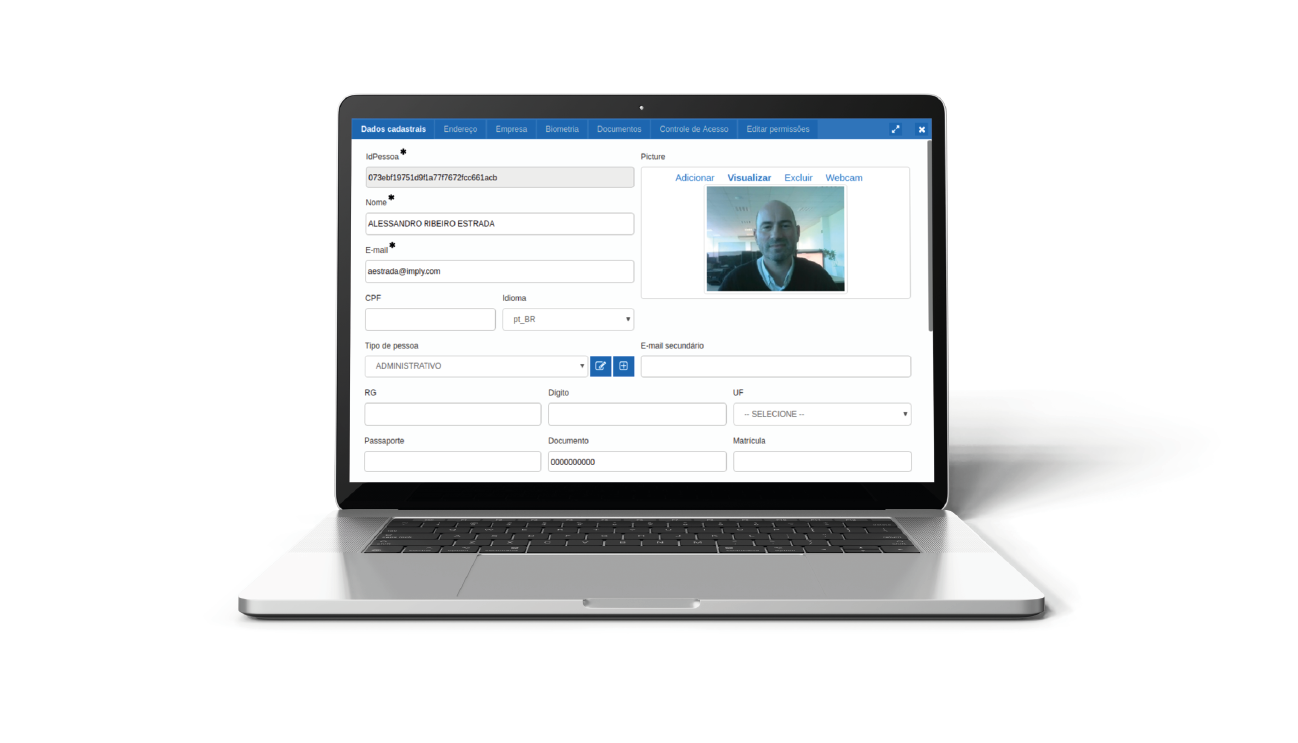 Easily import list to register users.
Contact
Get More Information