Customized App
Thinking of creating an app? Count on us!
We develop your 100% custom app for Android and iOS with different features.
Get more information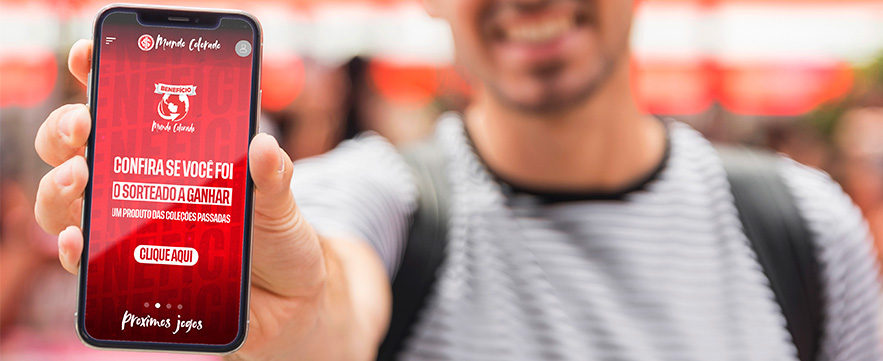 Having thousands of followers on social media is no longer enough. The era of customized experience has arrived!
Create innovative experiences
Super App offers new ways to monetize the audience with contents and services, being able to navigate without application transitions. We create the App's functionalities according to your objectives:
✓ E-commerce for selling tickets, courses, products, services and combos;
✓ OTT: Your own streaming with content showcase, hosting your videos and transmissions;
✓ Membership: Plan options with advantages, benefits and exclusive content;
✓ Gamification: Actions convert into points;
✓ Services;
✓ Interactivity;
✓ Push notifications;
✓ And more.

Offer a universe of experiences to your audience and maximize your results
✓ White Label App 100% customized with your visual identity that will increase your brand's perception of value;
✓ Know your fans: Complete management of the user database to create marketing, relationship, engagement and sales campaigns;
✓ New engagement opportunities between the brand, sponsors and users;
Watch the video
Contact
Get More Information