Supermedia Digital Signage Management
Complete Digital Signage Management System
Get more information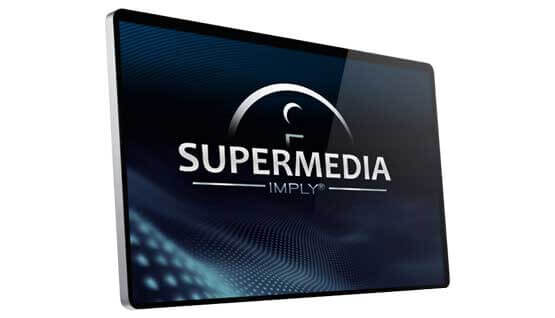 Digital Signage Management

with high performance for OOH
Looking for a Digital Signage Management System? Supermedia Imply® offers a wide range of high performance solutions for Digital Signage Management for Media out of home (MOOH), allowing you to improve your performance for media management. Setup the location and time to display the desired media. Create your own TV channel and generate additional revenue! Imply® SuperMedia simultaneously manages any kind of panel with video output, such as LCD screens and FullColor panels.
Specifications
Your Media in Places of High Traffic

PLACES WITH HIGH FLOW OF PEOPLE
Much more interactivity;
More disclosure of news, information, advertising and promotional content;
Takes the information closer to your customers;
Promotes digital inclusion;
Can be used to motivate and train employees;
Promote your products and services to promote increases in sales;
Increases the return on investment from the sale of advertising spaces;
Promotes customer satisfaction and loyalty.
Have Total Control of Your Media!

TOTAL CONTROL
Allows you to promote videos, pictures, images, pictograms, text messages, external temperature, clock and calendar, countdown dates for events, count days without accidents, and more;
The media sequences may be different for each device, or equal for all media devices;
Allows you to control the display time and the number of repetitions for ads. Set schedules, weekdays, days and months for the media;
Create and configure various effects;
Register the address, hours and days of operation of the equipment, time to switch on and off;
Verify the overall status of each device with hardware information;
Reports on media exposure, and more.
RSS Feeds – Publicize News with Automatic Updates

RSS FEEDS
When selecting feeds and sources of information, your customized content of interest will be disclosed to the public.
Versatile and Easy to Manage

VERSATILE
We make a difference whenever you need the most. Access from anywhere, SuperMedia is 100% online. The management central has intuitive layout and easy usability, all via the web. That means you have access to managing your media any day of the week, 24 hours a day and most importantly, from anywhere. With the media centralized on the server, the publication of the updates happen in real time.
What Solution Can We Create For You?
Digital signage maximizes the impact and interactivity of the message and allows to reach the public more effectively and profitably. Imply® can offer the best solution to fit your project, taking the message you want to interact with the public in a very attractive way.
Photos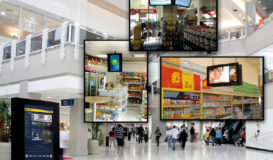 News
The Ouro and Prata Group, always providing the best for its customers, has implemented the Imply® SuperMedia OOH System in its VIP Lounges available in the cities of Santa Rosa-RS, Curitiba-PR, Belém-PA and also in the boarding areas of...
Contact
Get More Information