Imply® Bowling at Villa Juarez Casino in Mexico
Mexico, famous for its rich culture, beautiful beaches and stunning landscapes, has one more asset up its sleeve when it comes to tourist destinations: its renowned casinos. In addition to their traditional attractions, casinos have established themselves as important reference points for tourists looking for a complete and exciting entertainment experience.
One of these highlighted destinations is the remarkable Casino Villa Juarez, which has now raised its level of sophistication and fun with the addition of the modern Imply® Bowling Lanes, equipped with the innovative Evolution Bowling Show system.
This highly technological system creates a totally new atmosphere for the place. Thus, through artificial intelligence, the track is mapped, making the projections on it interact with the ball at each new launch.
The Imply® Bowling Lanes equipped with the EBS system allows players to immerse themselves in a journey of digital fun with its vibrant interactive graphics. Likewise, through its terminals it is possible to follow the score and select game options.
In addition to all this, the lanes were installed in the middle of a large hall, making the perfect integration between the bowling alley and the other areas of the casino. The daring project certainly consolidated Casino Villa Juarez as an incomparable entertainment venue.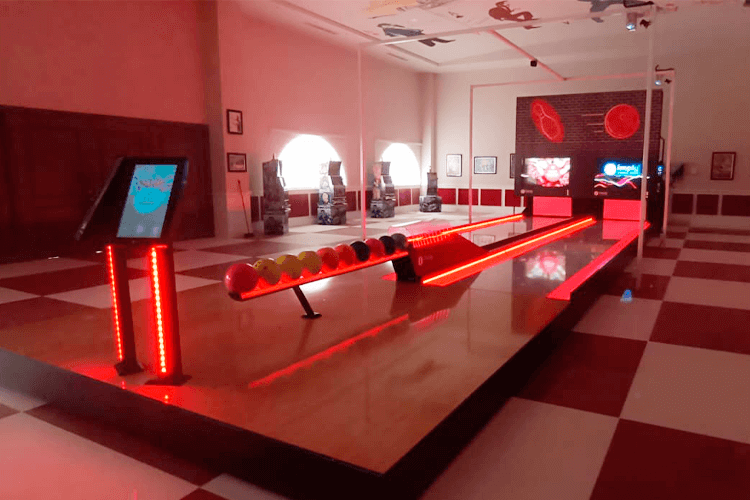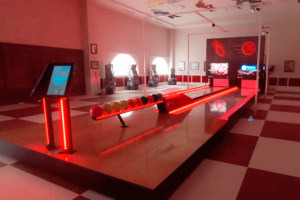 Raise the level of fun with the Imply® Bowling Lanes
Imply® Bowling Lanes are more than just bowling. They are an invitation to a world of interactive entertainment, where each match turns into an exciting and memorable journey.
Through the Evolution Bowling Show (EBS) system, players are transported into a unique gaming experience. Through immersive visual effects combine to create a truly magical environment.
We are ready to develop an exclusive project for your business and make the profitability of your establishment even greater. So get in touch right now: https://imply.com/engb/contact/