Imply® Bowling Lanes at Almenara Mall in Montevideo
Almenara Mall, the first sustainable shopping center in Uruguay, inaugurated an incredible leisure space equipped with four Imply® Bowling Lanes. This new attraction consolidates the development as a complete option for the whole family, offering both shopping and entertainment options.
Imply® Bowling Lanes offer a modern and sophisticated experience for the venue. With RGB lighting, lots of interactivity and technology, they offer guaranteed fun for all ages. With this new attraction, Almenara Mall offers complete leisure for its customers, combining technology, sustainability and innovation.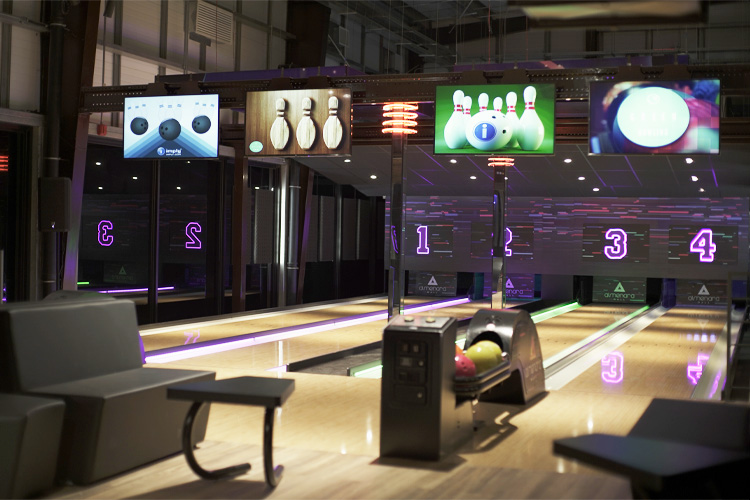 Surprise your customers with Imply® Bowling Lanes:
 Modern, sophisticated and bold design with the best materials, equipment and technologies;
Factory warranty, ease of operation and compliance with the highest international quality standards and norms;
Touch Screen terminals that allow access to all lane control functions, ordering from the menu and connecting your smartphone to the game;
Ideal for happy hours and fun times with family and friends, taking your business to a new level of entertainment;
Increased length of stay and average consumption ticket at the establishment.
Learn more: https://imply.com/engb/entertainment/official-bowling-lanes/