Imply® Technology
Imply® Technology is present in more than 125 countries, with a wide range of solutions for Access & Ticketing, Self Service, Bowling and Panels. Since our foundation in 2003, we believe that innovation is turning new ideas into reality to make a difference in the world. With 100% own technological development of Software and Hardware, we use the most reliable technologies to design solutions that help our customers reach new levels of performance.
Imply® researches and develops new technologies through partnerships with Universities, as well as global industry organs. This path of competence, quality and innovative spirit is recognized with ISO 9001 certification, and several awards, such as:
Export Award – Highlight in Technological Innovation, IT, Electronics and Global Advancement 2021/2019/2018/2017/2016/2012/2011 (ADVB / RS);
Technological Development Highlight 2018/2017/2016/2015/2013/2011 (Gazeta and Rotary Club Santa Cruz do Sul);
Champions of Innovation Award 2019/2015 (Tomorrow Group);
Leaders & Winners Award 2018 (ACI Santa Cruz do Sul);
Innovation Highlight Award 2010 (BRDE)
Among others.
The area of Imply® Technology Park has more than 180 thousand square meters (or 1,900 thousand sq. foot), and construction area of over 13 thousand square meters (140 thousand sq. foot). Our manufacturing plant consists of several integrated factories working collaboratively as one unit: Hardware and Software factory, Mechanics, Molding, Woodwork, with last generation equipment, such as CNC for wood and metal operations, welding robot, pick and place, laser cutting, plastic injection, modern painting booths, plotter printer, bar code stock control system, among other innovations that add even more technology and quality to the production line. Imply® Technology Park applies several actions for a better use of natural energies:
Large area of preserved native forest;
One Degree Less Campaign: White roof reflects up to 90% of sunlight, reducing the building temperature;
Intelligent system for natural ventilation;
Natural lighting with modern prismatic lenses;
Tanks of 200,000 liters for collection and storage of rainwater;
Artificial lake for irrigation and fire fighting system;
Green technologies in our products;
Recycling of waste and actions for the conscious use of resources and materials.
Partners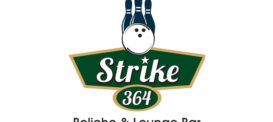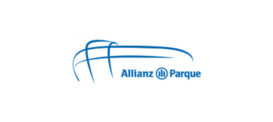 Photos