Imply® presents innovations for cinemas at the Expocine Fair
Imply® presented innovations to optimize ticket sales in cinemas at Expocine 2016. The event, considered the largest in Latin America for the cinemas industry, took place from November 16 to 18 in Sao Paulo.Imply® was present with SuperTickets, a modern solution to facilitate and leverage the sale of tickets in cinemas.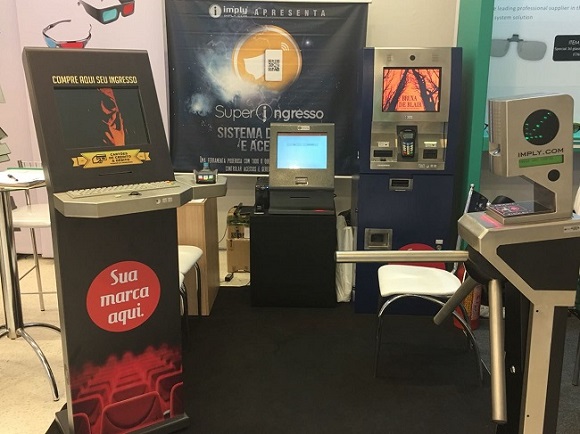 The SuperTickets platform integrates the sale of tickets, validation, control and access management. The system includes Point of Sale (POS), Self-Service Terminals for ticket sales, as well as an exclusive and personalized website for each cinema, which allows to sell tickets online through responsive e-commerce for various platforms – Smartphone, Tablet and Computer. To further enhance the user experience, all seat mapping service can be updated in real time, avoiding overcrowding or overselling. Cinema customers also have the facility to print their tickets at home, or access through Wallet e-tickets on their smartphones or tablets.
The company also offers reliable technologies for validation, with turnstiles and handhelds. In addition, managers have the ability to analyze reports in a simplified and efficient way to make the right decisions for their business. Imply® also offers SuperMedia, a Digital Signage System for presenting trailers, useful information and advertising.