Incredible FunPark opens in Germany with 12 Imply® Bowling Lanes
Located near Frankfurt, Germany, FunPark has been winning the hearts of locals and tourists alike. The venue combines a variety of exciting attractions for all ages, providing unforgettable moments for lovers of fun and games.
The highlight of the park is the impressive Bowling. With a total of 12 highly technological Imply® Bowling Alleys, they provide visitors with a lot of fun with each shot. The vibrant colors of the LEDs and the interactive projection effects of the Evolution Bowling Show Imply® guarantee a unique atmosphere and transform each match into an immersive experience.
Sven Esswein, owner of the park, points out that: "Imply® Bowling was one of the best decisions of my life. I already had 4 Centers and now I opened a new center with 12 Imply® Bowling Alleys. The quality is amazing and exceeded all my expectations."
In addition to bowling, the FunPark also has a mini golf track and exciting escape room games. In the Laser room, a futuristic environment, participants are immersed in an exciting battle of lights.
For all these reasons, FunPark is much more than an amusement park – it is a true paradise for those passionate about games and entertainment, driven by Imply®'s cutting-edge technology. With each visit, visitors are sure to experience unforgettable moments with friends and family.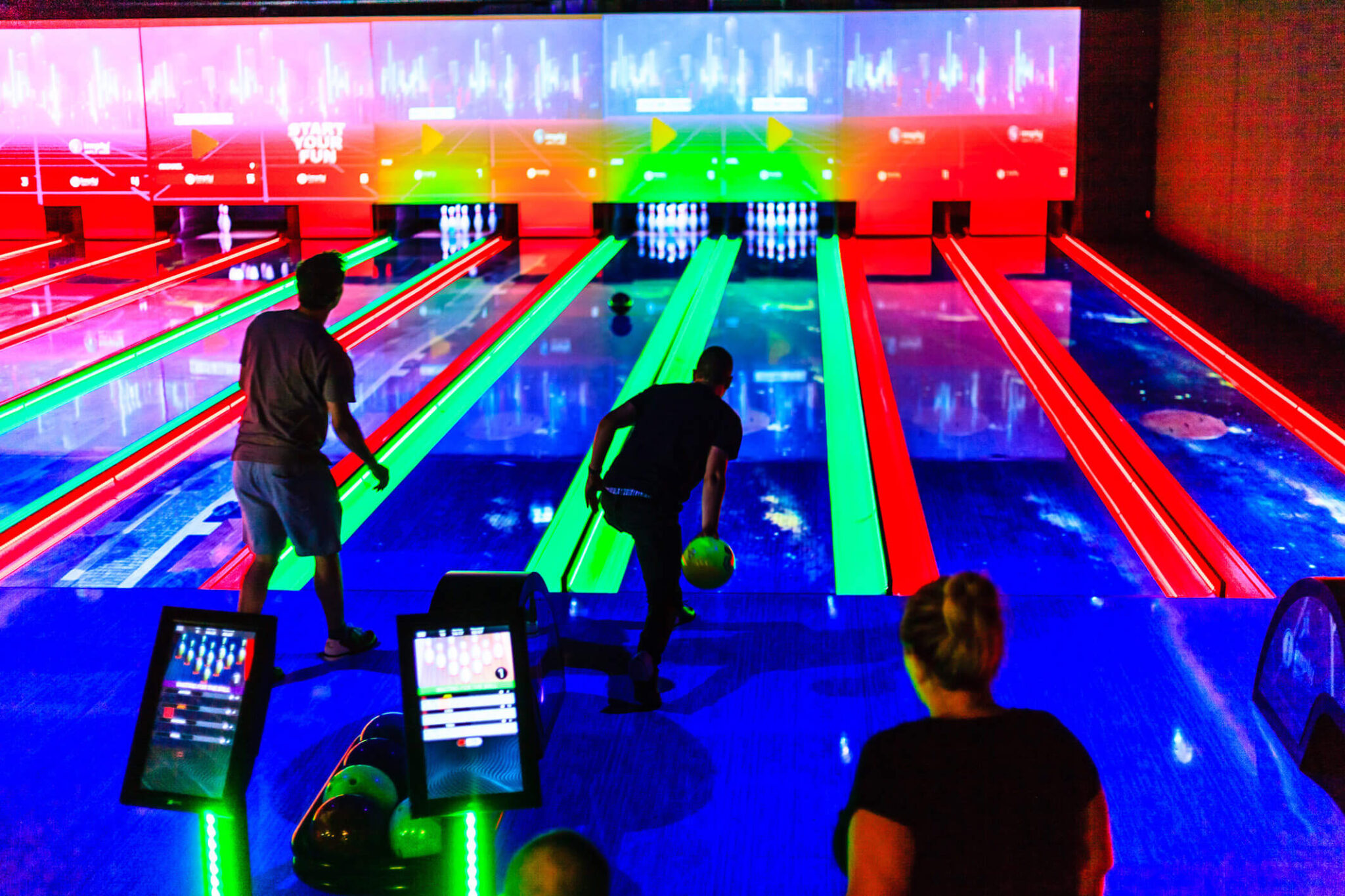 Imply® bowling: world reference
Using the most modern technologies for entertainment, we develop official and customized Bowling Alleys, both for commercial and residential projects. We offer expert support at every stage: Planning, architectural design, fabrication, installation, training, consulting, after sales and upgrades.
With two decades of extensive global bowling experience and thousands of lanes installed on five continents, we are recognized as one of the world's leading bowling brands. With Imply®, you have the most modern technological innovations at your disposal. We are continuously developing new technologies and creating the future of Bowling to always offer you the best.
Therefore, discover the advantages and differentials of having an Imply® Bowling Alley. Learn more: https://imply.com/engb/bowling-and-entertainment/