Sport Club do Recife modernizes experiences with the Eleven360 Imply® Platform
Sport Club do Recife is the newest holder of the attendance record at Arena Pernambuco in Recife, Brazil. 42,544 fans watched the first game of the Copa do Nordeste final, this Thursday (31). The largest crowd among clubs at the Arena that hosted the 2014 World Cup was made possible through the powerful Imply® Eleven360 platform.
The Eleven360 Imply® Platform is an omni-channel solution that integrates modules for ticket sales, access control, membership management, monthly fees and benefits programs, in addition to support teams and personalized consulting. Likewise, club managers can query real-time data to gain insights and maximize performance.
In addition, to streamline, optimize and automate flows, the solution guarantees high accuracy and reliability in the intelligent control of access to the stadium. Arena Pernambuco has 98 Access validators that guarantee security and tranquility for fans. Imply® Group is also present at the home of Rubro-negro from Pernambuco, at Estádio Ilha do Retiro in Recife, Brazil, with 54 access validators.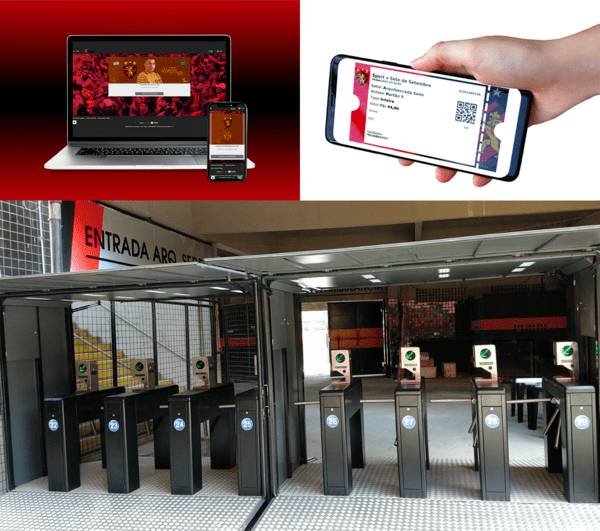 Eleven360 Imply platform guarantees unique experiences to Sport Club do Recife fans:
The partnership between Sport Recife and Imply began in the match against Sete de Setembro, for the Campeonato Pernambucano. A 7-0 victory sealed the beginning of this successful partnership, which involves several tools to guarantee unique experiences to Leão da Ilha fans. Tickets for matches can be purchased online through the portal: https://sport.eleventickets.com/ingressos. For greater convenience, the SmartCard membership card will also soon be used to validate entry to Ilha do Retiro. In other words, the ticket purchase and check-in process reduces physical queues and contacts.
Sport members and fans now also have an exclusive Portal that offers members several advantages, such as discounts on official products, partner establishments and ticket purchases. To learn more, visit: https://sport.eleventickets.com. The Eleven360 Imply® Platform optimizes member management, with tools to strengthen the relationship with fans.
Get to know Imply® Technology to innovate management, ensure safety and excellent experiences in the return of the public to the Stadiums:
Imply® Group is a leader in providing technologies for managing ticket office, membership and access to the most innovative football clubs, arenas and stadiums in Latin America. In this way, we have extensive experience in providing technologies and customized consulting for large events, premium attractions and organizations with a large flow of people, or with strategic operations. Read more about the solutions we have developed with technologies adapted to the new scenario: https://imply.com/engb/technologies-for-the-new-normal-the-future-of-operations-and-experiences